Raining Jane Shop
Albums
LIMITED EDITION COMBO: Autographed Vinyl + NEW Slipmat!
Autographed
Vinyl Album
&
NEW Slipmat

(featuring mtARTforever)


$30 (for both)
Includes shipping within the U.S. only.

RAINING JANE SLIPMAT
Dress up your record player with this Raining Jane Slipmat
featuring an mtARTforever design, originally hand-crafted by Mona T!


Sold separately for $15

Or select the limited edition combo above and get the slipmat
PLUS "The Good Match" vinyl signed by the band for only $30!
RAINING JANE BAND-ANA
22" Cotton bandana.
Available in Black, Navy, Tan, and Red.
Wrap it round your head, tie it round your neck, or stuff it in your back pocket like a Boss!
RAINING JANE T-SHIRT
Heather grey tri-blend super soft unisex T-shirt
This is a super comfy fan favorite!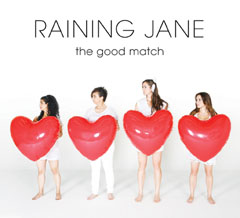 The Good Match
July 2011 — CD
August 2018 — VINYL
The Good Match
Oh Song
Storming
Wish You Were Here
A World That's Made For Me And You
Enough
Paper Cut
From Me To You
Love Is A Battlefield
New Year
Paper Nest EP
March 2008
Prelude
Incline
Broken Parts
Clementine
Pinball
Castles and Factories
Desperate Sails
Browntown (bonus)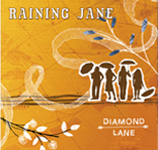 Diamond Lane
January 2005
Wyoming Sky
Window Song
Fashionable
Deep in My Pocket
Tonight
Somebody
Diamond Lane
Birthday Malaise
Come On
Turn Your Lights Down Low
Follow Me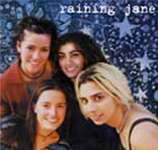 Raining Jane
January 2001
These Walls
One Way
Big Girl
Long Pause
Out Loud
Dissolve
Both Hands
Tango
Let It Go
Summer